Apprenticeships are a great way to study, gain experience and earn money while you do. Find out more about what an apprenticeship is and how they work on this page. You can also discover the different types of apprenticeship, get hints and tips for your application, and apply for vacancies in Greater Manchester.
What is an apprenticeship?
An apprenticeship is a paid job, with an employer, where you also spend time doing structured learning with a college or other training provider. Each apprenticeship is for a specific job, and they last between 1 and 5 years depending on the exact apprenticeship you choose.
Some apprenticeships come with an extra qualification built in, like a diploma or even a degree.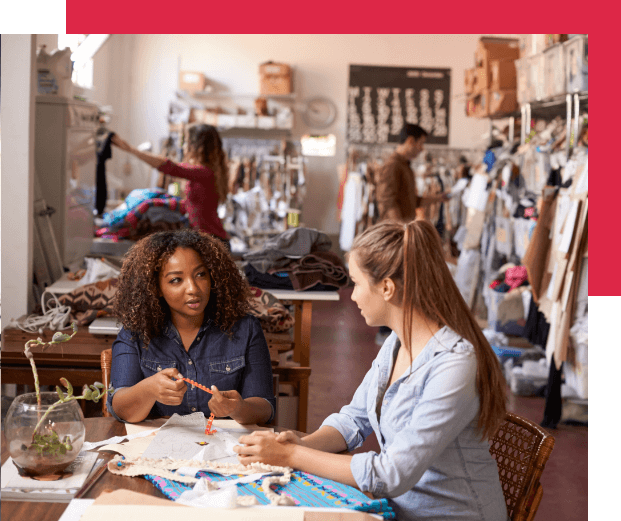 Is an apprenticeship right for me?
Want to start, grow, or change your career? Apprenticeships are real jobs with training and are a great way to build your skills and kickstart your future career.
From working with big brands to small businesses and across a huge range of sectors including health or public services, you can find an apprenticeship that suits you.
You'll also get a salary, all your training costs paid, any equipment you need, and other benefits such as holiday pay. And, at the end of your apprenticeship you'll be qualified for a job.
Sound like your kind of thing?
If you're ready to apply for an apprenticeship, search for vacancies near you and apply online right here on GMACS.
What apprenticeships are available in GM?
There are all sorts of apprenticeship courses available in GM, from data analysis to nursing, childcare, construction and accounting.
The most common apprenticeship courses in GM are:
Business administrator
Early Years Educator
Hairdresser
Assistant Accountant
Dental nurse
Customer Service Practitioner
Electrician
Digital Marketer
Adult care worker
There are apprenticeships for nearly every job, so you can look for one even if you choose an unusual career!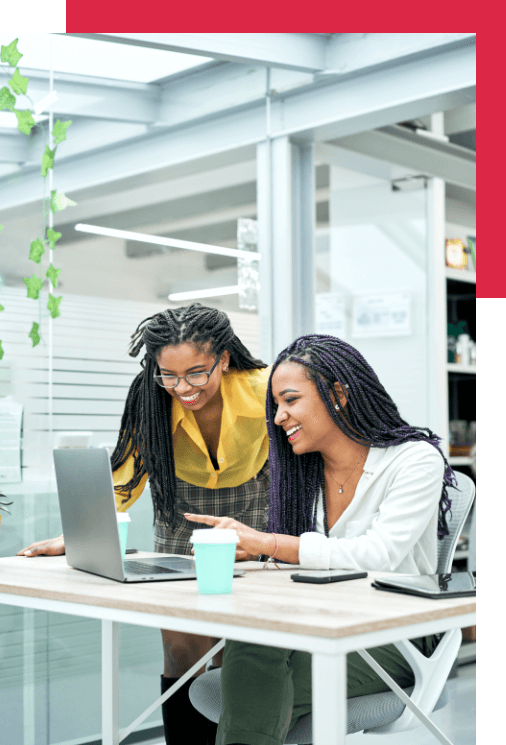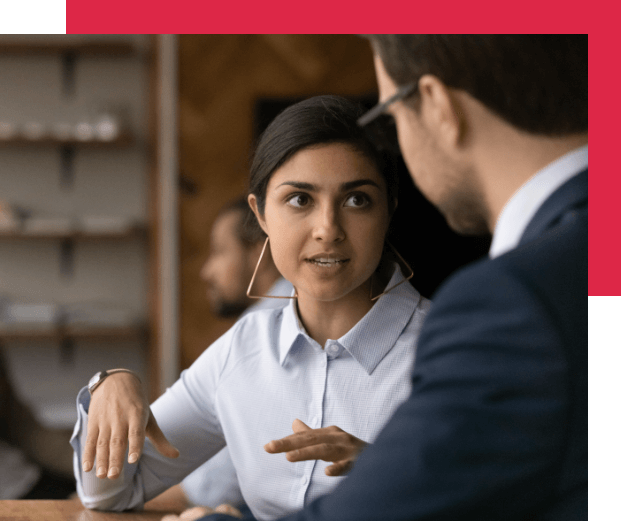 What to expect with an apprenticeship?
An apprenticeship is a job, so you will spend most of your time working and learning on the job. Your manager will talk to you about the hours you work and the duties you'll have in the workplace. You might wear a uniform or have a dress code, depending on the workplace. You'll get paid at least £5.28 per hour, but many apprenticeships pay more than the minimum.
As an apprentice, you'll be learning all the time. As well as learning at work, you'll spend at least 6 hours per week doing dedicated training, averaged over the course. This means it could be split up into training blocks. The training you'll do is related to your job and usually takes place at a college, university, or other training provider. In some cases, it could be in your workplace.
Training can be on a "day release" system where you go to college one day a week, in blocks where you have a week of training in one go, or you might do bits and pieces throughout the week at work.
For some apprenticeships, you may want to top up your learning in your own time too, but you're always entitled to learn during work time too.
You'll have regular meetings with your manager and the training provider to talk about your progress and any help that you need.
What will I get when I finish an Apprenticeship?
At the end of your apprenticeship you'll do an End-Point Assessment. You might need to submit work, demonstrate your skills, give a presentation, do an interview or take an exam, depending on which apprenticeship you do. Your manager and training provider will help you get ready for the assessment.
Once you've finished your apprenticeship, you might want to stay in your job and your employer might offer you a promotion or a new role. Around 65% of apprenticeships stay with the same employer after they finish their course.
If you leave your employer, you'll have a recognised apprenticeship qualification and lots of skills and experience that you've developed during your apprenticeship, so you can apply for other jobs in your industry.
What next?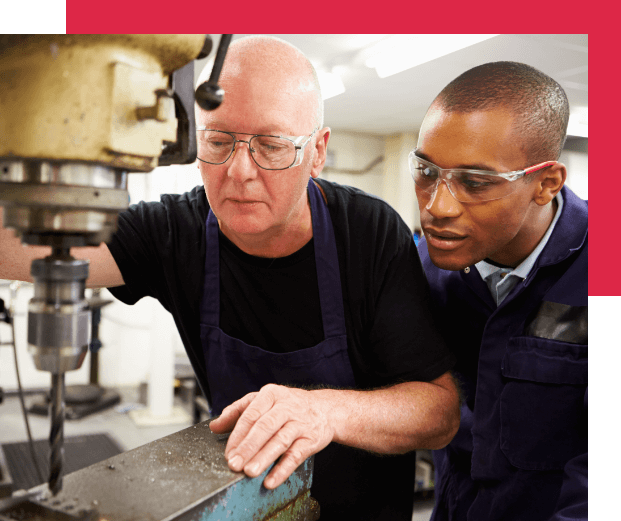 How much will I earn?
Your earnings will vary depending on your apprenticeship and employer. However, you'll be entitled to the minimum wage for an apprentice, which is currently £5.28 per hour. You'll be paid for your normal working hours and the training that's part of the apprenticeship. You'll also get at least 20 days paid holiday, plus bank holidays. Check the latest national minimum wage for your age. Many employers pay more than this, so look through the details of each vacancy.
How long does an apprenticeship take?
An apprenticeship takes between one and six years to complete, depending on which one you choose to do. You can also do an apprenticeship part time over a longer period.
How will I be assessed?
All apprenticeships have something called an End Point Assessment. This is where you need to show that you have developed certain skills, knowledge and behaviours to succeed in the role. For some apprenticeships, you'll also study for qualifications or diplomas, so you may need to sit an exam.
What other support is available?
As an apprentice in Greater Manchester, you can get free or reduced price tickets, or a free bike, from Transport for Greater Manchester. You can also sign up for Our Pass, which offers 16-to-18-year-olds free bus travel on most local bus services, and a range of exclusive offers, discounts, and experiences.
What can I do when I finish my apprenticeship?
Your apprenticeship may lead to a permanent job with your current employer. You can also look for a job with a different employer, or progress to a higher or different apprenticeship.
What are the apprenticeship levels?
There are four apprenticeship levels: intermediate, advanced, higher, and degree. The level you can start at depends on your experience and qualifications.
How do I know I'll like doing an apprenticeship?
There's no way to be sure – but the best way to figure it out is to do your research. Find out as much as you can about the role, the training, and the company you'll be working for. Think about if it's the right match for you. Have you done anything similar in the past? Did you enjoy it?
What makes a good application?
Make sure you're answering the questions the application asks carefully. Consider your strengths, hobbies and interests, as well as thinking about why you want the role and why you'd be a good fit. See this video for a step-by-step application guide.
When can I apply for an apprenticeship?
Apprenticeships are advertised all year round. You can apply for an apprenticeship while you're still at school or at any time in your adult life. To start an apprenticeship, you need to be 16 or over and not in full-time education.
What about Higher and Degree level apprenticeships?
When you have finished your A levels or T levels, you could start a Higher Level or Degree Level apprenticeship. They're an alternative to full time study at university. It's a great way of combining employment with off-the-job training. There are no tuition fees to pay, and you'll receive a salary while you learn. However, the competition is very high as the company who employs you pay the fees for your education.
How do I find and apply for an apprenticeship?
You can click here to search for apprenticeships in your area. You can filter by how far you want to travel and the type of career you want.
What if I've been unsuccessful in the past?
Getting into employment isn't always straightforward. You might also have pressures elsewhere in your life that make achieving your goals difficult. However, this is support out there to help you boost your chances and your skills.
A good start is to ask for help on the GMACS chat. Click on the yellow speech bubble or envelope in the bottom right corner.
Also, if you are 15-24 years old and you need personalised support to help you get on track, Skills Support for Growth can help.
Isn't university better?
While we know that full-time education, such as college, sixth form or university is a proven route into employment, it doesn't always offer the valuable work experience that an apprenticeship can offer. And, there's still no guarantee of a job at the end.
Apprenticeships allow you to earn while you learn. They give you the opportunity to develop the skills employers really want. This includes specific skills relating to your job, their company and your sector.
What's the difference between a traineeship and an apprenticeship?
Traineeships are aimed at 16-24 year olds to develop the skills they need to find and succeed in employment, or to progress on to an apprenticeship.
They have three main parts that prepare you for an apprenticeship, including working on your English and maths, work preparation skills, and a practical work placement with a local employer.
Traineeships are unpaid (travel expenses and meal costs may be reimbursed) and should be viewed as a stepping stone into work. They can last anywhere between six weeks and a year.
Find out more about traineeships here.
Apprenticeships are designed to enable you to progress within a company over a longer period of time, whilst also gaining nationally recognised qualifications.
An apprenticeship is a career, not just a job.
Apprenticeships are for those aged 16 or over who are not in full time education and can last anywhere between one and five years.
Am I too old to be an apprentice?
No!
Some people think that apprenticeships are just for "young people" – this isn't true! Apprenticeships are open to anyone aged 16 and over who isn't in full time education.
Apprenticeships are a great way to restart, retrain or change your career.